Clive and myself had a jolly out of the office yesterday and were invited down to London for a digital marketing event hosted by Yext. The theme was the rise of intelligent services and there was a whole host of superb speakers, from Yext CEO Howard Lerman to Microsoft Search Evangelist, Christi Olson.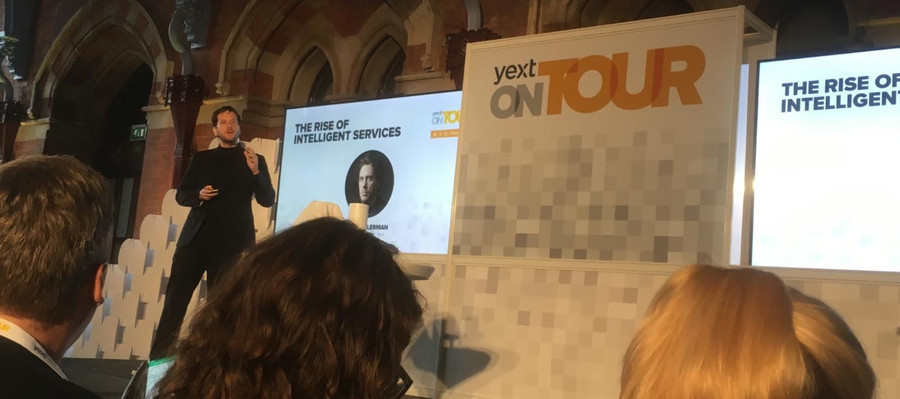 It was a genuinely thought provoking day that will change the way all business owners, small or large think about marketing in the future. The audience was full of industry heavyweights including execs from Yell, Tescos, large marketing agencies and everything in-between. But the topics discussed will impact every single business owner.
The key takeaways are that the traditional SEO role is ending, so a 15 year old industry needs to reinvent itself as Digital Knowledge Managers. According to Microsoft, voice search is set to be 50% of all searches by 2020, with Bing being re-positioned and perfectly placed to capitalise on this shift in marketing focus. But the biggest one was that China is ahead of the game in voice search, with Western Europe playing catchup!
There was so much good stuff that business owners need to take on-board, I need to break it down into a few blog posts to make it digestible. But the whole way we currently address and focus our marketing efforts is going to change forever. Those that react will reap the rewards, while old school mentality will be left far behind.
Here is me and Clive in full smooch and networking mode - erm well at least thinking about it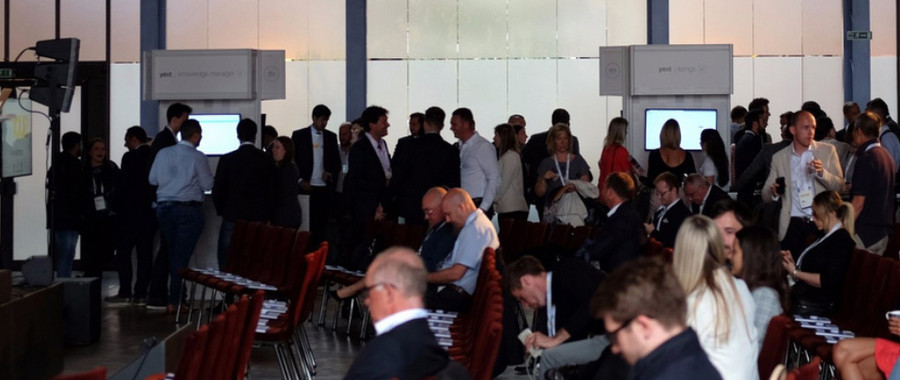 Exciting and scary times ahead, but stay tuned and I will explain and help out as much as I can.