So today my dreams of marrying a prince were shattered when my secret crush Prince Harry (actually Henry) announced his engagement. Well in fact his father Prince Charles did the announcing of course. And no he's not too young for me.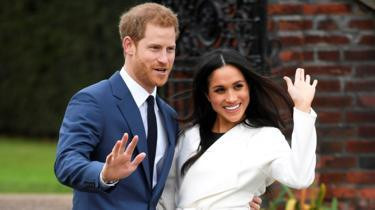 Much excitement amongst the royalists and perhaps this should be in the controversial threads as there's much disdain amongst those less keen on our royal family. I personally like the main royals and grew up with a nanny who loved them so we used to scrapbook royal stories (shhhh, don't tell anyone!)

Despite my known support for a certain Jeremy I don't agree with his anti royal stance, although I'm sure some on here do!
So will you be arranging a street party next spring or ignoring the whole affair?

http://www.bbc.co.uk/news/uk-42137179