There is a really useful Google resource called think with Google
It gives fascinating insights into some of the data they collect, and how this can be interpreted across different market segments.
The latest one is all about how shoppers find ideas and inspiration using Google search, and how you can position your own marketing and keywords accordingly.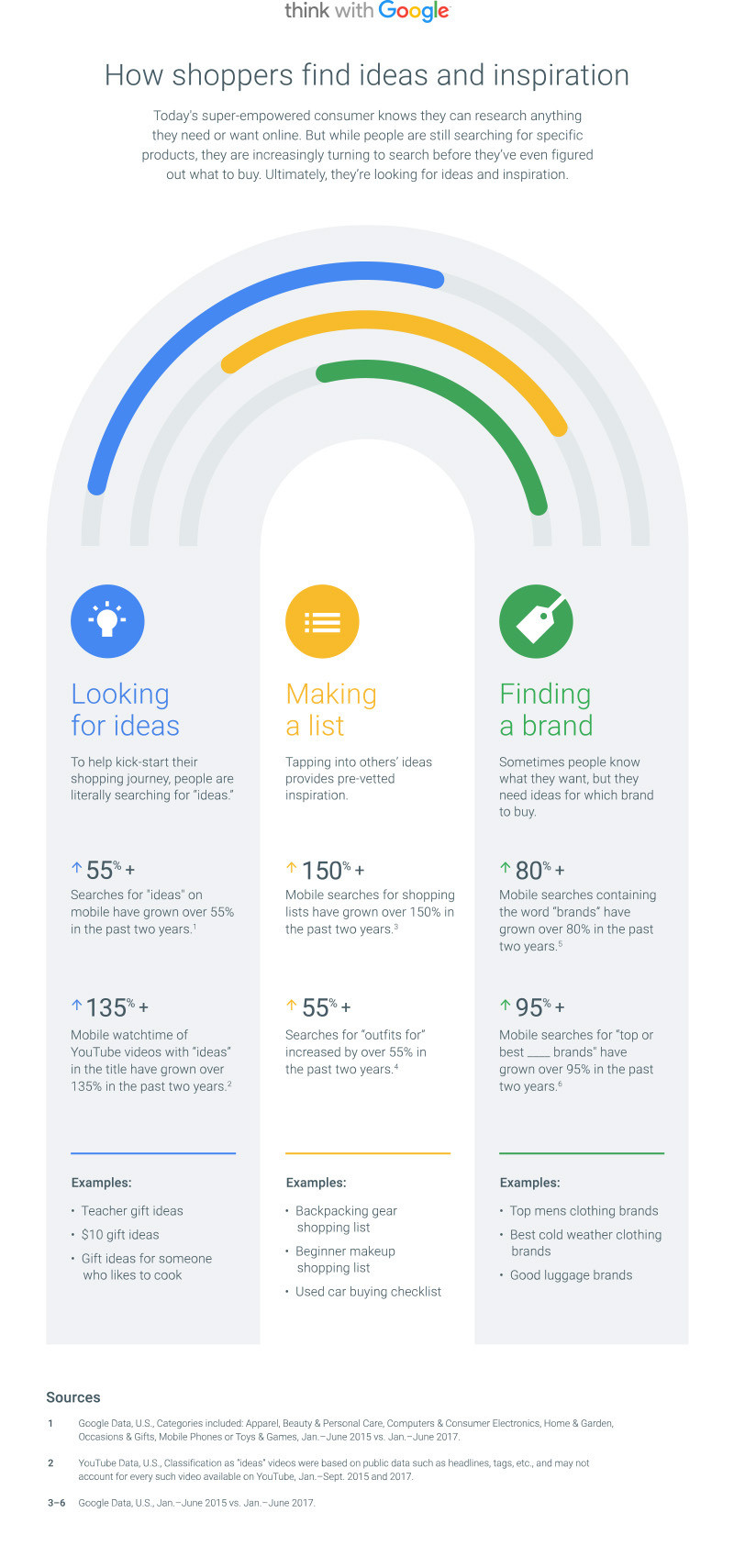 What do you think?