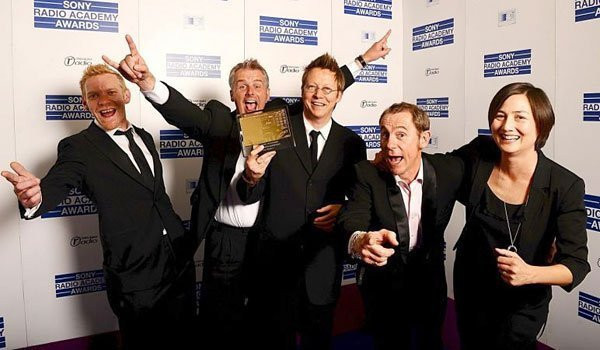 I know we all have that built in moan mechanism that get's triggered, "I don't like change", when someone interferes with something we're used to. But after a couple of weeks listening to the new format Radio 2 Drivetime show, I've just don't like it

I thought maybe it was just me, so happened to Google it today and couldn't believe the response! It seems a chunk of the audience has been very vocal across a variety of social media channels, complete with petitions:
Bring back Simon Mayo and the dream team
The backlash has got so bad that Chris Evans on his breakfast show was obviously asked to big the Drivetime show up and discredit the moaners. I normally quite like Chris Evans, I know he's a like him or loathe personality, but his Drivetime sales pitch was cringe worthy

He kept banging on about the "surge" when a format changes and how some people won't be happy, which is true. But I think they have misjudged how many people are unhappy.
Here is a link to Chris's bizarre ramblings this morning if you didn't hear it.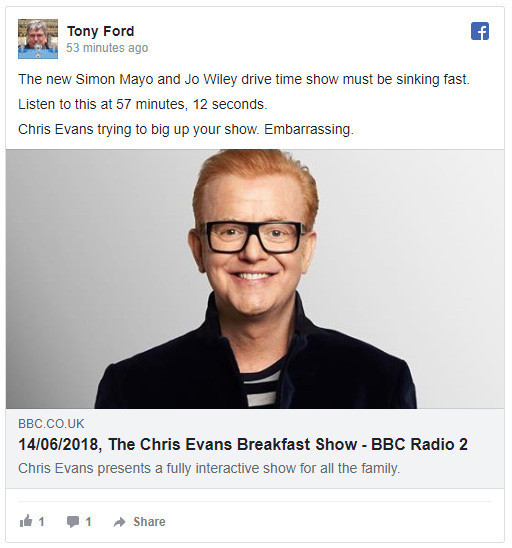 I quite like Jo Wiley with her own show and I loved the old Simon Mayo Drivetime format. But (I think) they are a weird and awkward combination. Bring back Matt the sports guy.
Apparently the reason for the programming changes is purely down to the Beeb knee jerking to the gender pay gap disputes earlier in the year and they want to push more women in to prime slots. Whilst the reasons are sound, the execution is awful and looking at the people moaning, I'd say it's split pretty equally between the sexes. Either have Jo host the show or Simon, but to co-present just for the sake of political correctness is the world truly going mad.
It was great listening to a bit of fun, humour on the way home form work, but now it feels like the fun has been sucked out of the show with awkward presenting. Even the confessions aren't the same without Matt's daft comments and laugh or Nigel's waffling.
Anyone else lament the passing of the old Drivetime show, prefer the new one or are you all Capital converts? (I'm doubting we have many Radio 1 fans based on our average demographics

)