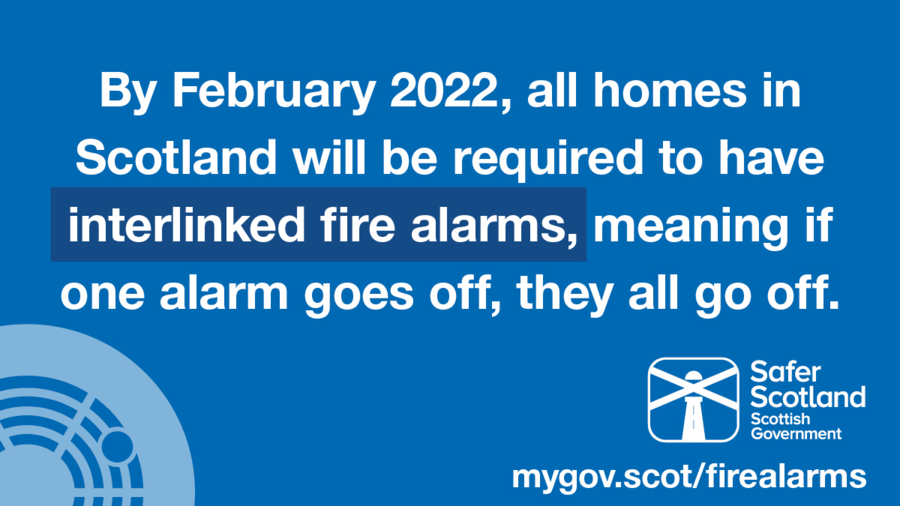 This is for any Scottish based residents or businesses.
By February 2022 every home in Scotland must have interlinked fire alarms.

What are they? Interlinked fire alarms talk to each other. When one goes off, they all go off so you will hear them wherever you are in the house. This should help you to react quicker and could save your life.
You can read more by going to our sister site: trustedtrader.scot/news/interlinked-fire-alarms
Or visiting the Scottish Government page: mygov.scot/home-fire-safety