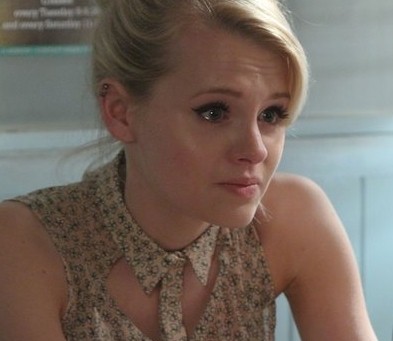 So have you been sucked up into this week of EastEnders hype and intrigue? I think the aim was to recapture the Who shot JR hysteria. If you don't know what that means, you're too young!
I am an Eastenders fan, if you've had a really bad day, sit and watching Eastenders can't fail to cheer you up.
But some of these story lines now are getting dragged out for so long you are past caring. This weeks episodes have been more of a comedy, with old familiar faces getting wheeled in.
Even Gillian Taylforth has been reincarnated! Starting to turn into Dallas, I'm expecting Angie and Den to wonder in next week after waking up from a bad dream.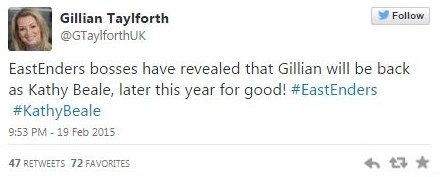 But the second episode last night, after much expectation I thought was a bit of a let down. It seemed to stretch the imagination to breaking point as pretty much everyone in the square bumped, barged into, hit or squabbled with her. She even said "everyone seems to have it in for me tonight" which I'm sure must have been some tongue in cheek from the script writer.
I had staked a claim on Jane so I was quite chuffed when she was accused, but I'll be honest, I didn't see the last bit coming, and I won't say in case you haven't seen it yet.
At least Tanya managed to get Ian's name right after calling him Adam the other night

Must be daunting doing a live soap, knowing every last move is being tweeted and people are waiting for you to make a mistake!
Anyone else going to confess to being an East Enders fan?