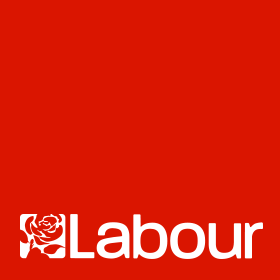 Well there's never a dull moment with Labour at the moment. After the defeat at the election, the demise of Milliband as leader, the quest for new leadership has been fascinating to watch.
Not many people regardless of their politics disagree with the fact that Labour lost the election because the electorate lost faith in their economic credibility. Something Millband failed to convince us, by not even admitting to mistakes in the past.
But it seems the Blair/Brown era of new Labour values which did so well for the party in the past are going to swept away as the party swings completely to the left. At least if any of the media coverage and polls are to be believed.
Front runner Jeremy Corbyn seems to have come from nowhere, eclipsing his fellow leadership contenders and has well and truly gone for the old Labour values which seems to going down well. Andy Burnham seemed to be the one to watch initially, playing the socialist values card, but Jeremy Corbyn seems to be taking it to a new level.
Personally I would be nervous if Labour swung this far Left. Talk of nationalisation, strong union controls and printing money for infrastructure projects doesn't bode well for a modern free market economy IMHO, and seemed to be more in tune with the 1970's.
I'd prefer to see someone like Yvette Cooper with a more centre Labour stance, but with a better handle on economic vision rather than the disjointed messages from the election.
Whoever wins, it will be nice to have a strong opposition to the Tories, as it isn't healthy having the one party Politics as we seem to have at present. For all it's noise the SNP isn't a genuine opposition and the LibDems have all but evaporated.
But it seems the short term destiny of the Labour party is self destruction as big guns come out trying to bully support, and reports of things like Lord Mandelseon trying to get the other candidates to quit to try and collapse the leadership contest to stop Corbyn. If true it sounds bizarre and will do nothing but cause bad blood in the party.
Whoever wins will have a massive uphill battle to reunite the party and gain credibility amongst voters who have been watching the Labour movement thrash around trying to find it's right path.
I wonder if Corbyn does get elected, if the Tories will see it as good news or bad news? Either the traditional Labour vote will rally round, or it will be an easy target to start scaremongering about Union control, Nationalisation and Socialist Britain.
Wonder who Lord Sugar will be voting for?

So what do you make of the Labour leadership shenanigans? Would you welcome a Jeremy Corbyn style leadership and his policies, or would you prefer a more moderated and modern Labour approach?
Do you think Jeremy has it in the bag, or do the any of the other candidates stand a chance?