So Bing have been playing catchup and have finally brought out a mobile webpage tester, so you can check it will display correctly and is user friendly for mobile device visitors.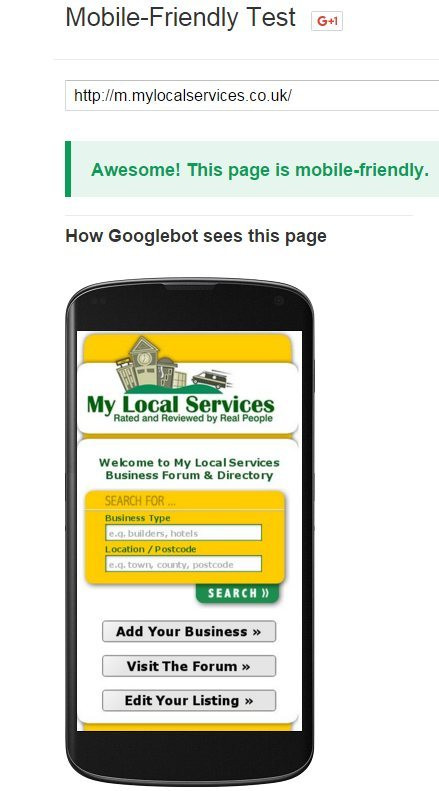 Great news, except it seems to give different answers to Googles.
Is this just Bing and Google being awkward or do we have an issue?
Here is the Google test page.
Awesome!

Then below we have the Bing results, with a big bold message telling me Bing doesn't think I'm awesome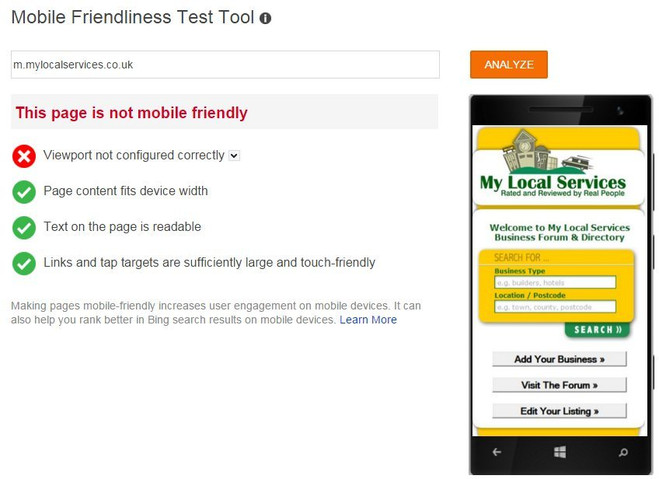 So I thought maybe it's just My Local Services, and I'd try our Trusted Trader site.

Post source Search Engine Land
So there we go, are we mobile friendly or not???
You can do your own test here:
Google Mobile test: www.google.com/webmasters/tools/mobile-friendly/
Bing Mobile test: www.bing.com/webmaster/tools/mobile-friendliness
Anyone else spotted any issues?