Is it me being grumpy? Probably

Or are smartphones the biggest cause to pedestrian chaos and urban frustration?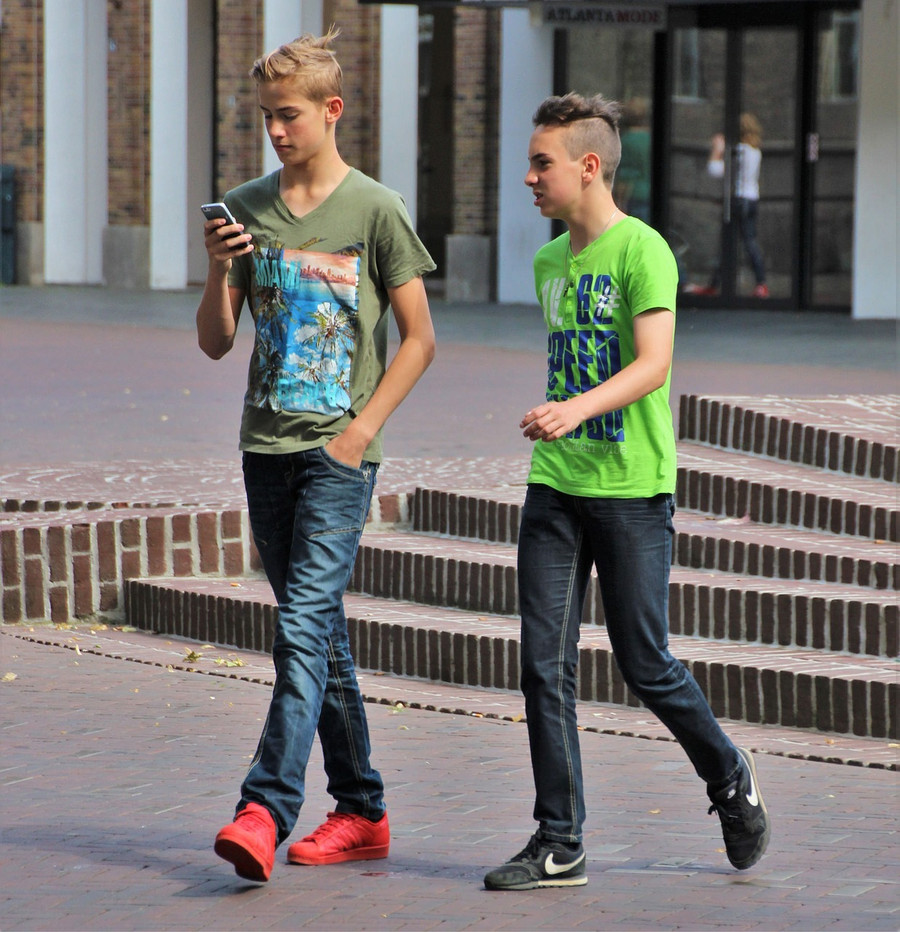 Everywhere I go there seems to be slow moving waddling traffic, with someone staring intently and hunched over their screen whilst ambling along. From dropping the kids off at school with parents quickly checking gods knows what whilst walking at no speed per hour, to people walking across the Tescos car park in a world of their own and just missing my bonnet.
If you look around any town centre now, there seems to be a continual slow march of smartphone addicted zombies plodding round in a large circle. At least they are getting some exercise whilst digesting the latest gossip from the Daily Fail or searching for the next Groupon Voucher.
Apparently this has now been scientifically proven that average pedestrian speeds have decreased, making town planning models of the past irrelevant, with there now being a 2 speed pedestrian cycle. Slow moving smartphone shuffle traffic versus a smaller subset of fast moving people with a purpose traffic, who are listening to music from their smartphones. I'm sure we are all been secretly programmed by aliens or joining a cult via the app store.
I don't even know why it's called a phone, that's about the only thing no one actually uses it for. If you want to read the news or find out about Celebrity Love Island, get out of my way and sit down.