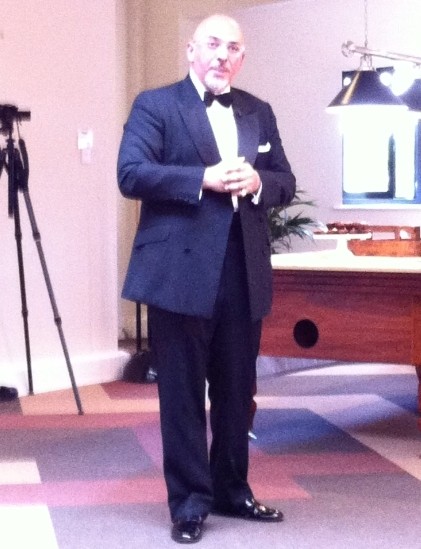 As with a lot of people, I'm very cynical when it comes to politicians, regardless of party. Particularly with Government ministers who are in effect unqualified amateurs who are seen to be heading a new department, such as the Health Service, or Defence. In reality it is the civil servants behind the scenes who are really running the show, with the minister briefed on important issues so they can look knowledgeable when giving press interviews.
Or at least that's my perception.
But recently I went to a small business meeting with our local MP, Nadhim Zahawi, where he wanted to talk to business owners about the governments vision and plan for the future. My expectations weren't high, and was anticipating the usual spin, but I have to confess I was very impressed. He basically outlined the manifesto issues that were specific to small business, and explained at length about the success of the Red Tape Challenge, which I must admit hadn't really heard about. Apparently 800 business related regulations have been either simplified or abolished, with 3000 in total being looked at.
He also took questions outside of his field such as defence, claiming that the UK defence would not be reduced any further, conceding it was currently stretched to the limit, and the country was experiencing threats that weren't around during the last strategic defence review. Also modern defence has changed and we need to have more cyber capability, combating online threats and social media.
Overall I'll have to admit to being impressed. He also seemed to understand concerns of local small business, such as broadband infrastructure and came over as very confident and reassuring. So obviously spoken like a true politician

The only other MP I've met was the former liberal MP Jo Swinson, who fell victim to the rise of the SNP, and to be fair I thought she was also very good, and spoke a lot of sense.
I was talking about this with a few old military muckers over the weekend, and one chap who suffered an accident in the RAF, but it was deemed he wasn't due for a pension even though he was medically discharged. So he saw his local Labour MP who took up his case and sorted out his pension. It's then I wondered how many other people speak to their MP?
So has anyone had any contact with their local MP? Have they helped you or have you found any advice useful?
Remember your MP is there to help you, regardless of what you think of their political views or who you voted for.